We Are A One-Stop-Shop for Oven Cleaning!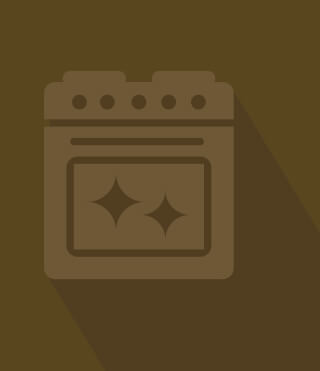 If you live or work in any kind of building, whether new or old, large or small, the odds are there's at least one oven in it somewhere. And chances are, if you've had your oven for a while, it could do with a painstaking and meticulous clean. However, for the work hard, play hard man and/or woman, comprehensive cleaning jobs can simply not be an option, and require time and dedication that he or she may not have, or may not be willing to give up. This is understandable; on badly stained ovens, blotches and even thickly spread dust can seem impossible to clean fully or even satisfactorily, meaning it can take hours – and lots of expensive products and equipment – to get looking just right again.
Thankfully, Cleaning Oven, the professional London oven cleaners, are on hand to provide you with professional oven cleaning service at highly competitive prices. We've been specialists in the field of domestic kitchen cleaning services for years, and during this time have honed our oven clean smarts to peerless levels. Give us a call today on 020 8610 9009, and see whether we can help you restore your beloved oven to its original state!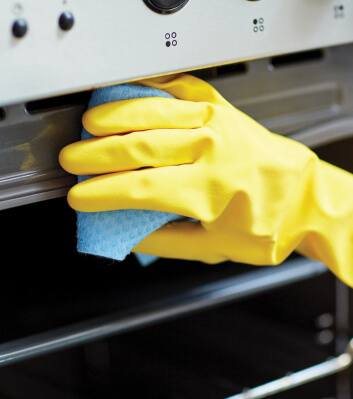 Our years of experience, and basic good sense, have taught us that clean ovens – and thus oven cleaning services – are a virtual necessity – both at home, and in the office. It's important to have clean ovens not just for aesthetic purposes, but on the grounds of hygiene. Ovens are easy to sully on the surface, but extensive scrubbing and the like are never quite enough to fully cleanse an oven. This is because, over time, bacteria, microbes and dirt can sink into the oven's surface, so deep that no product would get at them. However, with our help you won't need to buy or rent pricey ultra-modern cleaning paraphernalia – we already come fully equipped with an extensive range of cutting edge cleaning products and technology.
We use this array of cutting-edge accessories to guarantee the most thorough oven clean, money can buy – however, such is our dedication to offering our customers the most competitive prices for oven cleaning services on the market, that figure might be less than you think. We strive to provide comprehensive cleaning packages which are totally customised according to your personal needs, and your budget. To us, the customer is king, and satisfaction is supreme; we're confident that our team of oven cleaning experts can tackle any oven cleaning project, irrespective of the location and size!

So, if you're an active man or woman, or business owner who demands an immaculately clean oven, but doesn't have the free time or requisite resources to conduct the work yourself, then Cleaning Oven have the oven cleaning services company for you. We offer comprehensive cleaning services throughout the Greater London area, and work at times that suit you – not the other way round! We believe that our customers needn't pay extortionate sums to get pristine oven cleaning, either, and this is reflected in our competitive costing.
We even save you money by providing free quotations over the phone with no added obligation to utilise our services – however, we have a feeling you'll take us up on our offer! Call us now on 020 8610 9009, and one of our friendly staff will listen to your needs, and determine what services you and your oven will require! We promise you'll be agreeably astonished by what we'll charge for giving you the best professional oven cleaning service in London.