Give Your Appliances the Shine They Deserve With the Help of our Team of Professional Commercial Kitchen Cleaners

Here at Cleaning Oven, we have an intimate understanding of commercial kitchen appliances. We know how valuable it can be to people – and not just because kitchen tools can be quite so expensive! We understand how important they are in creating a safe and clean office environment. We also understand that they can be incredibly difficult to clean to a satisfactory level – and that some stains are so stubborn the idea that they can be returned to their former standing might seem ludicrous!
This belief is common, because fridge is made from metal and other delicate materials, which are infamous for being very tough to clean properly. However, with the help of our crack team of professional trained cleaners, those precious commercial kitchen appliances will look dazzling and good as new all year round. Why burn hard earned cash on replacing sullied fridges, microwaves and coffee machines when we can restore them fully for a fraction of the cost? Give us a call now on 020 8610 9009, and tell us what commercial kitchen cleaning you're in need of!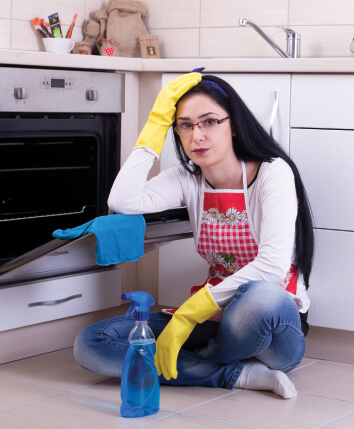 We specialise in on-site commercial kitchen cleaning, meaning we dispatch our cleaning representatives to your premises, rather than making you lug in or ferry precious items around town with you! We also utilise a wide range of specialised cleaning products, ranging from cleansing products to technology, to ensure your kitchen appliances enjoy the optimum cleaning job possible. The chemical cleaning solutions we employ are all branded products, which don't contain harsh or cheap elements or compounds which could damage your devices. Our range of technological solutions comprises a number of top of the range appliances specifically designed to deal with stubborn stains and difficult dirty smears. Only minute amounts of moisture are necessary to complete our cleaning processes, meaning extra-delicate items won't be inadvertently damaged by our efforts, and the risk of stress is totally eradicated.
It should come as no surprise that we offer a wide range of commercial kitchen cleaning services. Whether you're in need of a one-off coffee machine cleaning blitz, or require a regular team of cleaners to attend your office building and revivify your appliances, we're sure you'll find value in one of our services – and we're sure that we're up to the task! Whether your requirements are small or large, specific or general, our cleaners have the knowledge, expertise and experience to help you.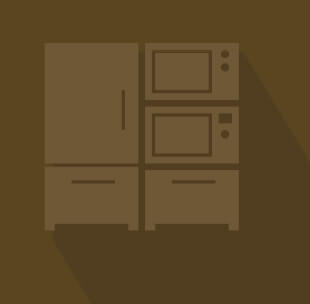 We believe in totally personalised services for all our customers, no matter the job. If you elect to hire us on a regular basis, we will provide you with a cleaner (or cleaners) that you can get to know and trust, who will attend your premises at times and on dates you agree with them directly, allowing you structure your time as you wish – they are even willing to attend your property when you're not there, maximising your scope for free time. They will also only utilise processes and products you agree upon!
Cleaning Oven are truly the best when it comes to providing London with professional commercial kitchen cleaners. If you'd like to find out more about our commercial kitchen cleaning services, or have any questions you'd like to ask us, or if you'd like to book our services straight from the off, please phone us on 020 8610 9009. A friendly member of our staff will be happy to listen to your queries, concerns and needs, and you'll receive a free of charge, no-obligation quote for your trouble! We look forward to hearing from you.