Are You Looking for Quality Kitchen Cleaning Services? You've Certainly Come to the Right Place
Hello, and welcome to the homepage of Cleaning Oven, a professional oven and fridge cleaning company based in London. We mainly service the entire Greater London area, but are willing to travel elsewhere. Whilst for many people the prospect of spending their weekends, evenings, or free time in cleaning their oven, fridge and cooker is distinctly unappealing, to us nothing could be more exciting or joyful. We have many years of experience in providing premier quality barbecue and commercial kitchen cleaning services, focusing specifically on giving you the best service. Thus, if your oven is in need of sprucing up, your fridge and/or barbecue could do with a wash, you've come to the right place. Why not enlist us to do the hard work of returning your beloved kitchen appliances to their optimum, original glory?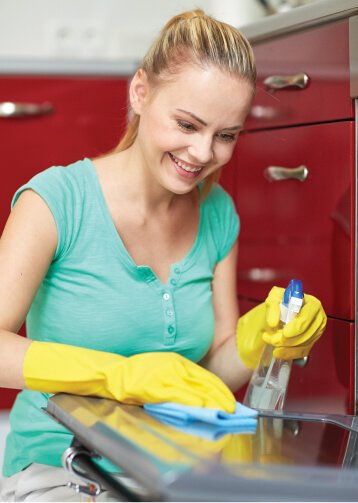 With our competitive prices, we guarantee that commissioning our services will cost you a lot less (both in the long and the short term) than purchasing expensive cleaning products and materials and doing the work yourself, or simply buying new appliances! Even if you're not based in the Greater London area, chances are we can attend to your needs. Why not call us today on 020 8610 9009 and see whether we can help? We're sure we have the skills and expertise to attend to your needs – and we're also sure you'll be blown away by our highly competitive prices! We are skilled in every aspect of oven and fridge upkeep, and are keen to show you just what we're capable of! Furthermore, our experience has also made us dab hands at every type of cleaning service; we're a one stop shop for professional domestic and commercial kitchen cleaning solutions in London, and could be your trusted provider of each and every cleaning service you require to be performed at home or in your office!
Key to the success of our business has been offering a bespoke, highly personalised service of a professional quality one might associate with the dearest and largest cleaning chains, but at local, independent prices.

You simply won't find the level of care and attention that is part and parcel of our services elsewhere, that's for sure! We aim to work with you as much as possible – we work according to schedules, timetables and deadlines you yourself draw up and we agree to. We work at weekends, and every time of day (within reason) – we start working earlier, and finish working later, than the vast majority of our competitors. We don't want to disrupt your working or home life, and will do our best not to disturb you whilst we work. If you're hiring us for prolonged periods on a contractual basis, we'll supply you with your own cleaner, who you can build a relationship with, and will happily work when you're not present at your premises.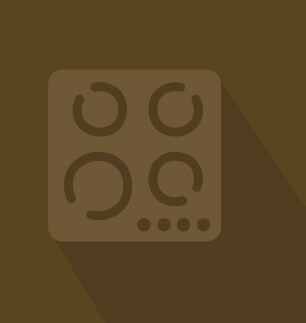 All of our cleaners are professionally trained and certified, and come carefully vetted with impeccable references, and years of providing the best cleaning services to a variety of clients from all manner of different needs. We promise you'll be delighted with our work cleansing your treasured oven and fridge – and in fact, our staff are under strict instructions not to finish until you're entirely satisfied with their work. If there's ever an issue with our work, or you feel we've missed something, we'll be more than happy to return and put things right, at no extra charge. We simply love the barbecue and cooker cleaning work we do.
Our services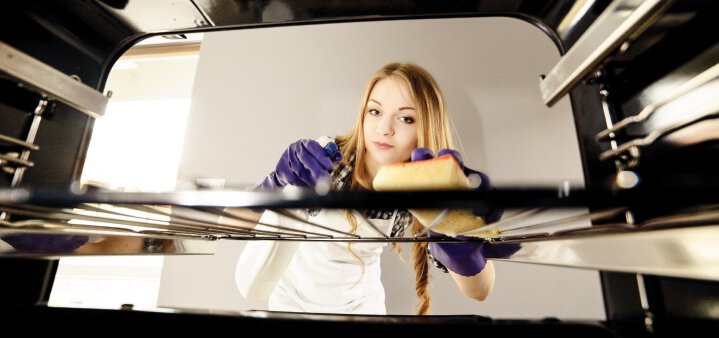 Whilst quality does, and perhaps should, come at a price, our company also understand that many people's budgets are not as large as they were a few years ago. We also believe that everyone deserves sparkling ovens and immaculately clean fridge, so we offer our services at highly competitive rates. We don't believe in fleecing people for every possible penny, nor do we agree with hidden costs or additional 'extras' – the price we give you in your initial quotation is the final price that will adorn your bill, and our initial quotation is free of charge. We offer free quotations because we can understand just how important it is for people who are feeling the pinch, or are rightly not willing to haphazardly splash their cash, to shop around and compare prices until they find the package that suits them the best. However, we're confident that you can search high and low and not find a professional barbecue & cooker cleaning services company in London that offers the same level of service for such low prices!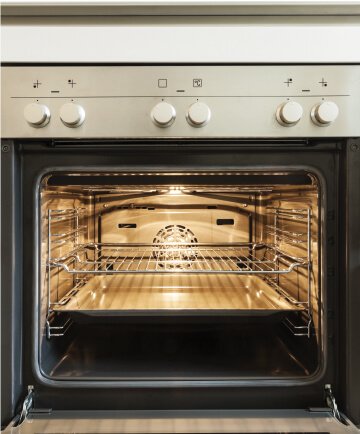 Even our basic package is fully inclusive, replete with a full pre-job inspection from our oven and/or fridge cleaning experts, and, if necessary, moving and ordering of the items that are due to be cleaned, and clearing your shelves to ensure an optimal clean. We use revolutionary oven and fridge cleaning appliances that are guaranteed to restore the surfaces and items they clean to their original glimmer. We are incredibly thorough, and are adept at reaching those flecks and microbes that other firms cannot reach, and removing those stains lesser cleaning agencies would struggle with. We also use the finest cleaning products, that won't damage or compromise your oven or fridge in the process of cleaning them – we have a well-stocked arsenal of quality, branded chemical products, and we aren't afraid to use them!
Why not give us a call right now on 020 8610 9009? We seek to make your day that little bit brighter from the off, by providing quotations over the phone totally free of charge, and without any implied obligation to accept our offer! You can alternatively contact us via email – however, we prefer to conduct our correspondence via telephone, because nothing beats human interaction. Our friendly team of barbecue and cooker cleaning experts will be delighted to answer any question you pose to them, and are eager to start planning your cleaning operation immediately.