The Best Greater London Cleaning Company!
Cleaning Oven are a professional cleaning company in Greater London. Whilst Greater London is a big place, truly no distance is too far for us – wherever you are, we'll visit you and get things shipshape again! We offer all manner of cleaning services at low, low prices! One of our most popular solutions is oven cleaning. We took up the challenge of offering this service because we encountered quite so many customers who were forced to simply replace their oven when they started to look a bit grimy and unpleasant. It just didn't make sense to us that the public should waste valuable pounds on entirely new
ovens, or endure tattered and dirty oven because the cost of replacing their current ones would be too high. Over the years, we like to think we've challenged this popular misconception – and even if we haven't the people who come to us regularly know that our team of oven cleaners brings the products, the processes and the technology to ensure that their oven looks brand spanking new each and every time! But this is just one of the many cleaning services we offer to the residents of Greater London. Call us now on 020 8610 9009 to find out more about our service offering!

There has never been a better time to live in Greater London. Great Britain's stunning capital has enjoyed some stunning successes and high profile highs in recent years, including the Royal Wedding, the Queen's Jubilee and the 2012 Olympics. However, even though these events have passed, Greater London is still a constantly buzzy and perpetually exciting place to visit and reside.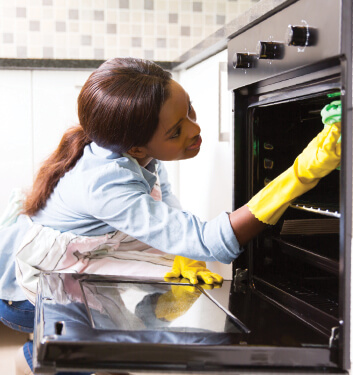 All around, one can see the fingerprints of redevelopment and investment, and London has truly never looked better. Regentrification efforts haven't merely been undertaken in Central London, either – wherever you look, no matter the postcode or region, old buildings have been revitalized, and new buildings have sprouted as if from nowhere. Commerce and culture thrive in every inch of the geographical expanse, and there truly is something for everyone. Museums, galleries and theatres are profuse – and there's nowhere else in the UK to enjoy such a diverse range of fine dining! In 1777, Samuel Johnson said "when a man is tired of London, he is tired of life; for there is in London all that life can afford". Almost 250 years later, Johnson's words resonate truer than ever!
Let's face it – your home is your castle, and it's only natural that you'll want a clean domestic environment. A clean home and oven can have a significant positive impact on your mood and overall peace of mind. However, working men and women frequently do not have the time nor the inclination to clean things meticulously and systematically.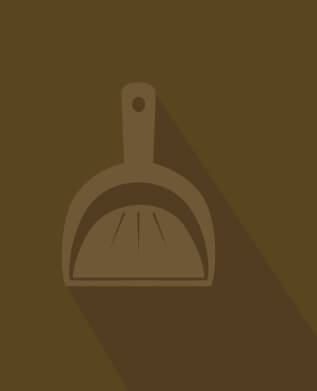 Given how fast paced and frantic life in Greater London can be, for this they cannot be blamed. We, on the other hand, do have both the time and the inclination to make things look just perfect! We offer comprehensive Greater London oven cleaning services and commercial kitchen cleaning services in Greater London to anyone and everyone who needs them. This could mean cleaning your oven, or your fridge – but the bottom line is, whatever cleaning service it is you need, we can provide it for you! If you're a Greater London resident old or new, and want to give your oven, fridge, barbecue or cooker the care they properly deserve, call Cleaning Oven on 020 8610 9009 now – we're very eager to show you that we're the best professional cleaners in Greater London, if not the whole United Kingdom!